Girls love each and everything that is beautiful and priceless. Handmade jewelries are, in fact something that a woman tend never to have too many of them. You can have this hand crafted beauties in different shapes, forms and made from various materials, ranging from precious gold and silver to recycled materials. With Christmas just around the corner, you might be busy selecting and planning gifts for your near and dear ones. If you want to deviate from the traditional options and think of something that is reasonably priced and worth preserving, then handmade jewelries is the way to go. In case you do not want to invest in a complete set, and then what about going for some nice pair of earrings?
Of course, handmade earrings are timeless pieces of art. And in keeping with a girl's changing moods, artisans happily design their creations to produce something special for every occasion. So before you jumpstart searching for the 'perfect' things, why don't you think of the different varieties that you might get in the shoppes?
Gold And Silver Earrings
Though they can be a bit expensive, you can get beautiful, rational golden and silver earrings from the designer's studio. Prices will vary on the basis of the quantity of gold/silver that the piece contains, as well as on the basis of the intricacy of designs. However, you can be rest assured that there will be something special for every woman.
No hyperbole intended- but a pair of drop style earring has much to do to make you appear drop dead gorgeous, provided that you team up your earring with the right dress and the right accessories. However, drop-style earrings are more suitable for ladies who have lovely, rounded face, as these earrings help them appear slimmer. Fill in your jewelry box with drop-type earring with various colors, so that you can mix and match with different outfits.
Ear Studs
Do you like dressing conservatively, or are you planning to done a classic, elegant look in the next party? Then a pair of sophisticated stud earrings might do the trick for you. Make sure that you have some nice things, made either from faux stones or their semi-precious counterparts. You can also get something plain and simple in white gold or yellow gold. No matter the type you choose, these earrings suit almost every face shape and will sury make you stand out of the crowd by the dint of their unique designs.
Hoop Earrings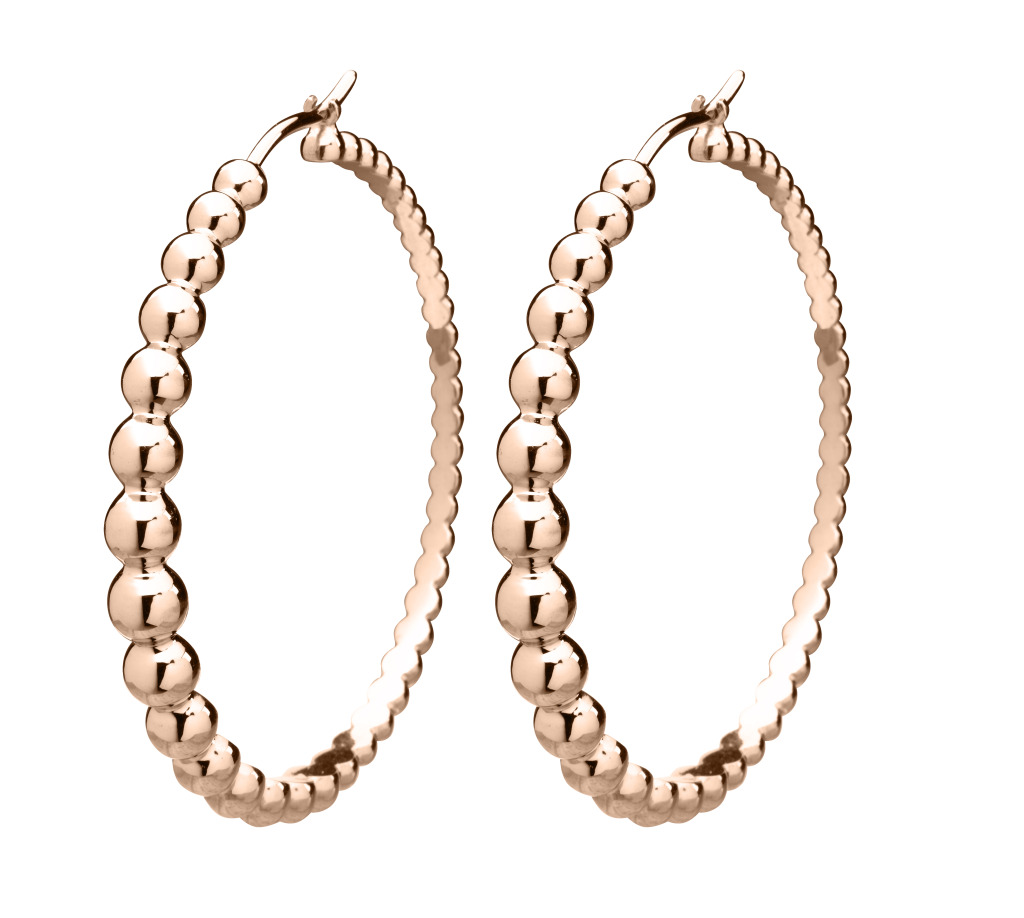 These traditionally designed earrings are unisex in appearance, and they have been with the fashion conscious folks for many centuries.
Threader Earrings
They are oh-so-feminine, chiefly available in an array of vibrant colors, light and comfortable to wear and extremely elegant to wear. Basically, these handmade earrings can be worn through the ear. It has a long bar, which you can pull through the ear to wear at the desired length.
Chandelier jewelry
If you are pretty much into Indian outfits or have a gorgeous dress to wear in the evening, then make sure that you have some beautiful chandelier earrings in your collection. Optimally, get earrings made from different materials like beads, semi-precious stones, pearls, crystals, faux diamond or other gemstones. The stones that you choose will add a sparkle to your uniquely designed earring, creating a stir among the crowd.
Of course, there is no end to the creativity of a designer, especially when designing ethical jewelries are concerned. Those who design and create handmade ethical jewelries literally put their heart and soul to their creations, and you can feel the difference from their machine made counterparts even by casting a quick glance on the jewelries. Stay beautiful; stay inspired.